Group Classes
Create energy in your body that brings dynamic passion, enthusiasm, positivity, and self-confidence to create the life you deserve.
Tantra is one of the few traditions that recognizes and embraces sexuality and divine feminity.

​
During the class we will use various techniques to increase sensuality in the body to reach personal sexual harmony.
We will also talk and practice tantric approaches to deeper intimacy and better communication with a partner.
Tantric breathing techniques will help you to relax your body and drop into the moment (in the future, this will help you to reach orgasms and intensify them!).
Coming back from this 2 hour practice you will be recharged and filled with love and joy! You will be beaming and glowing sexuality!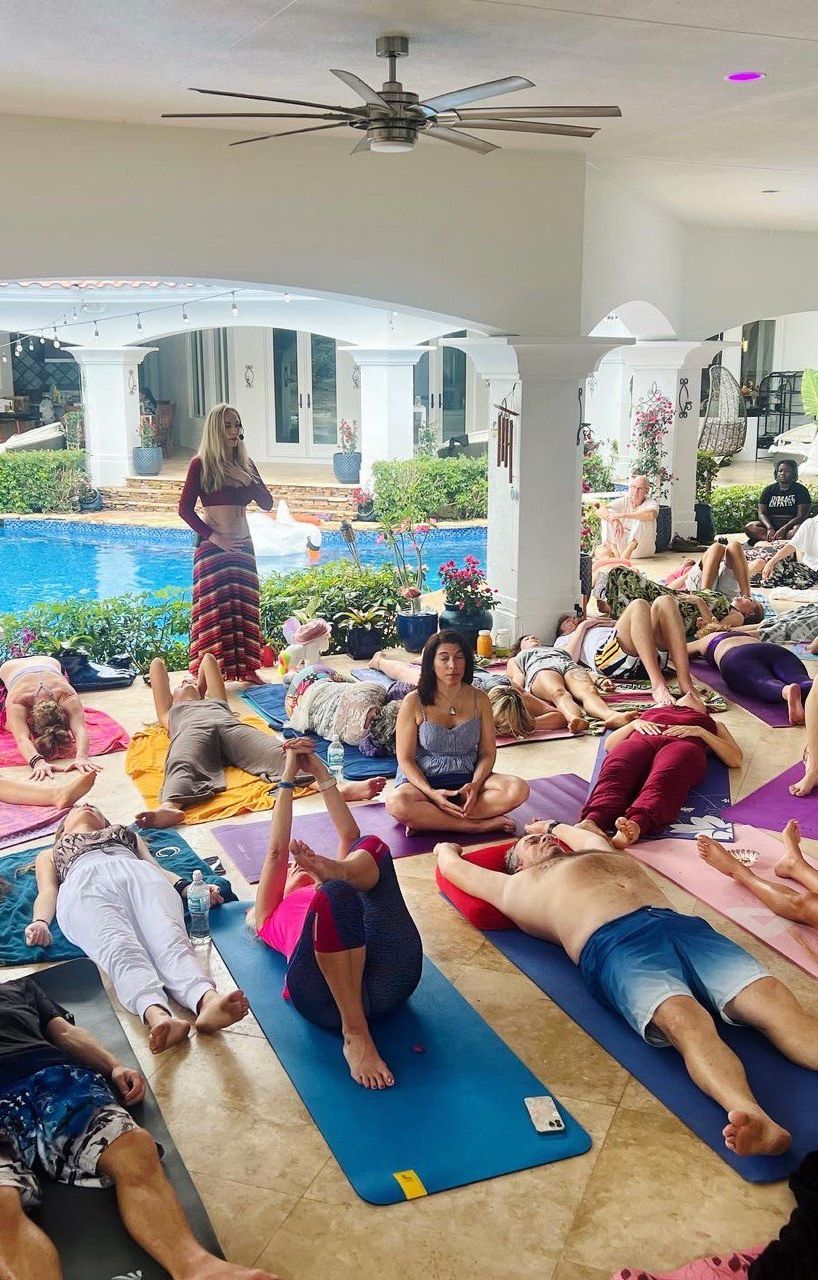 From the Mind into the Body: Intro to Tantra
"Once we open up to the flow of energy within our body, we can also open up to the flow of energy in the universe."
— Wilhelm Reich
Tantra tradition has the tools: embodied practices, breathing techniques, and meditation for:
*bringing you back from your mind into the body
*opening up muscle blocks and clamps for the free flow of energy
*getting in touch with the sensations in your body

Once you start feeling the sensations in your body, you will start feeling the energy in your body.
Once you start bringing the attention into different areas of your body you start creating the energy in those parts.
Once you get in touch with your body you will start controlling energy in the body.

"From the Mind into the Body. Tantric way" is an introductory workshop to Tantra tradition.

✔️It is a first step to the endless possibilities of the body, mind, and soul.
✔️It is a bridge in between physical, mental, sexual, and spiritual.
Intimate Fit
Our strength and beauty start from within, from connecting with something that we don't necessarily see but we always must feel!

By building intimate muscles, you are building a framework, foundation for self confidence.

By working with pelvic floor muscles, you are getting in touch with the roots of your sensuality.
By being in control of your intimate areas you are increasing the sensitivity and ability to interact with your body and its intimate experience.
​
Intimate Fit gives you access to all of the above plus exercises based on the knowledge of the anatomy of a human body.
​
At Intimate Fit class I will explain the anatomy of the body, give examples, and teach you how to do a Kegel (and many more other practices) the way that it will improve your well-being through a combination of pelvic floor exercises and proper breathing.
​
And I didn't even mention the energy level rise during and after this workshop…
​
Just come to the workshop and see for yourself how your inner well-being, inner strength, inner beauty, sensitivity and sensuality would increase!
Request Teaching / Group Facilitation
I facilitate group classes privately or in partnership with established studios.

Use this form to check my teaching availability or request a customized experience for your community.